Okay, so this series doesn't really have any "evil" characters, but it does have characters that will turn girls into their loyal minions one way or another.  This borders more on the light comedic take of mind control, but the end results are none the less sexy.  Also it should be noted that while the main heroine is a little girl most of the time, she actually a really hot teenage princess who gave half her energy to the main dood so he wouldn't die when she crashed into his house, so typical japanese craziness.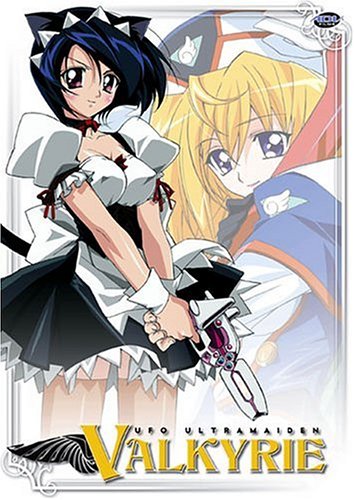 "Villainess": Sanada, Head Catgirl Maid
Victims: "Teenage vixens"
Method: Catgirl Raygun
Effect: Turns victims into loyal catgirl maids(they are still themselves, but wish to please Sanada)
Times: 11:40-15:38(Ray gun building, evil laughing, catgirl inducting, and mantra, and getting the drop on the head rival)  Feel free to watch the rest of the episode though, as they do cheer her on during the fight(it's adorable) in the episode, unfortunately it's offline for legal reasons(ownership going to funi and funi not putting it up), but here's a clip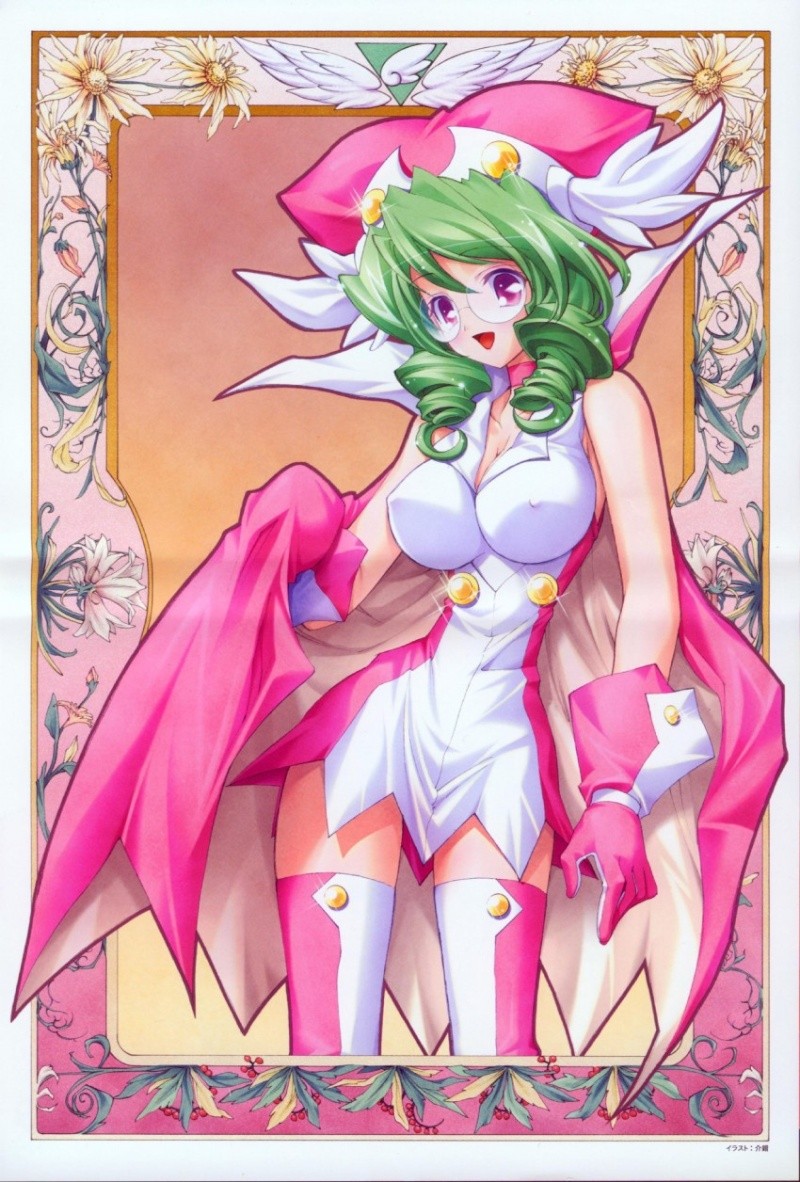 "Villainess": "Miss" Pharm
Victims: School girls
Method: Seduction, then placement of hypnotic glasses on the victim
Effect: Turns victim into a loyal lesbian glasses girl
Times: 3:00-3:50(Introduction)6:18-7:30(Enrapturing the student body, then focusing on the female)7:31-8:15(The part I play over and over again)8:15-9:05(Miss Pharm building up her flock) 9:43-11:55(Infiltrating and trying to induct other girls)12 and onward(the attempted induction of Miss Sanada, the infiltration, mantra to enslaved girls, infiltration going wrong, and the great Sanada's catgirl versus The Girls who wear Glasses Club breaks out, followed by Pharm's sexy transformation and displaying a interesting spell that appears to induct Miss Sanada as well.)  Also, hint, "I just always wanted you to wear glasses is code for "I wanted you to be my glasses wearing lover" http://www.funimation.com/shows/ufo-ultramaiden-valkyrie/home (ep 1) (note if you don't have a funi account, but have a hulu account, that will work too).
God I love Miss Pharm.
Last edited by Rainday on Fri Nov 28, 2014 9:26 pm; edited 1 time in total
Personally, I'm a big fan of Ms. Sanada. Catgirl maids get my motor running. XD

Pharm's awesome too, though, and I have seen the scene you've mentioned.



Posts

: 951


Join date

: 2012-04-27


Age

: 33


Location

: California, United States



ah yes miss saneda, brainwashes a good portion of the town into her catgirl army, and never realy touches on it again even though the girls are still shown to be brainwashed the other characters never call her out on it, untill the pharm episode when somone points out that saneda is an ood person to agrue against what pharm is doing. I remeber the scene where pharm puts a pair of giant glasses on saneda's big robot and it goes wild, she never actualy gets saneda though, just makes the robot go wild.



Posts

: 247


Join date

: 2012-08-05



Well the scene after that, where Valkyrie reverts everything you can see that Miss Sanada has glasses on as they begin to fade away.

And while I love catgirls, glasses girls will always be a little higher =)

But yeah, I really like the light nature the show takes with brainwashing.
I watched a little more of the 3rd season this pass weekend, there's a point where she tries to put glasses on a girl but get's punished by one of the other princesses...  And then one night in episode 5, when Valkyrie(adult) is staying over because she ran away from the hot spring,  she sleeps in Pharm's bed...  Miss Pharm walks over to the sleeping Valkyrie, sits beside her... gazes at her body... and pull out a pair of her brainwashing glasses!  
And then decides against it, kisses Valkyrie on the forehead, and then tells her that the reason she ran away was wedding jitters.  PHOOEY!
Updated slightly with some general art, but I really recommend watching Miss Pharms episode on Funi, super yuri, super conversiony and has a great montage conversion as well as how the girls act while under the charm of glasses and Mis Pharm~

_________________
AKA Allan, lurker3009, Swacorpse, current acting moderator of forum/group, feel free to contact me with any questions
Where I find and source pics.
http://swacorpse.deviantart.com/ , http://www.pixiv.net/member.php?id=976522
http://raindayofmay.tumblr.com/ , http://www.hentai-foundry.com/user/Rainday/profile
https://groups.yahoo.com/neo/groups/charmed_by_hypnosis_haven/info

---
Permissions in this forum:
You
cannot
reply to topics in this forum