Page 2 of 2 •

1, 2



Posts

: 227


Join date

: 2012-07-21



Well, art of the seductive trio is already starting to pop up. This is a pretty damn good F/M MC series
http://www.pixiv.net/member_illust.php?mode=medium&illust_id=50988041
You can really tell that they are casting Fascination by the wavy heart filled atmosphere and the way their eyes glow, really great stuff. They even threw in the beckoning hand motioning really well, making it part of their spell, especially with the 3rd image(which I'll cut a little so I can show it here).
and then ends in a cute little twist.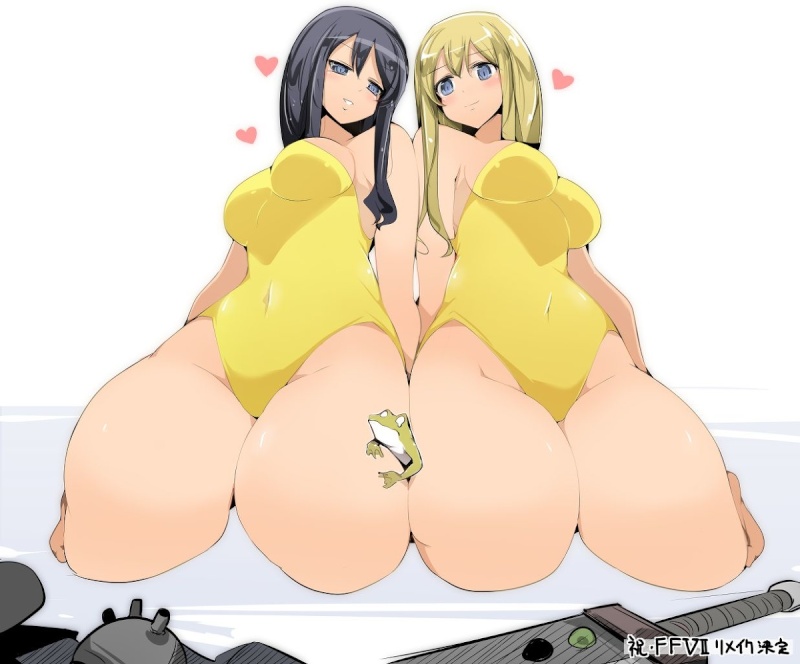 There's also this which is just cute
http://www.pixiv.net/member_illust.php?mode=medium&illust_id=50934461
But yeah, I'll try to keep an eye out for artist that use to do art of them.
And finally found  the larger version of this pic, YAY~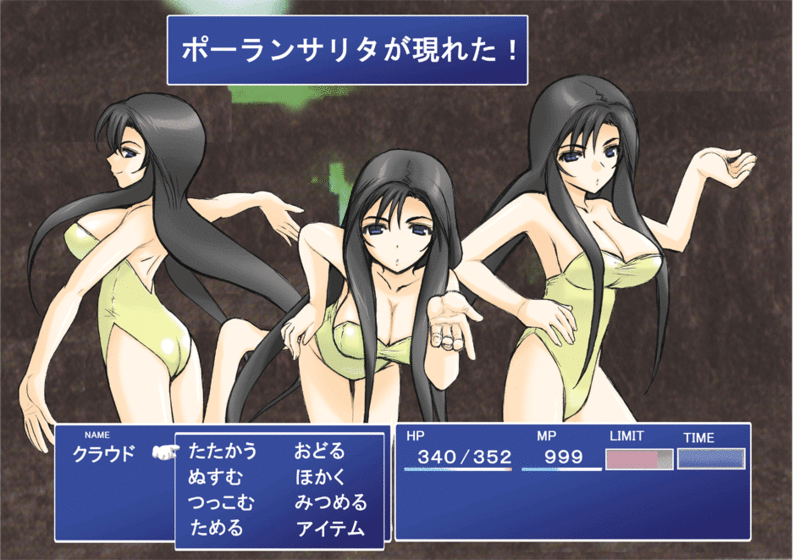 source
http://www.geocities.jp/sensoujikinoto/
Edit: Also, another old source
http://noriohouse.web.fc2.com/illust3.htm
That excess-m art, really good. I love how the frogged Cloud got dominated by pollensalta, i hope excess-m make a manga about pollensalta.



Posts

: 78


Join date

: 2012-05-02


Age

: 32



So apparently there's a "Jemnezmy: VII" card in MobiusFF (Or at least in JP, maybe?). Art by Rakuen.
https://i58.servimg.com/u/f58/17/49/75/42/mobius10.jpg
Actually, she kinda reminds me of a mix between Cloud of Darkness (Dissidia form) and Melusine sprite from FFV iOS, with Jemnezmy's orange theme and golden hair.
T-there's another Jemnezmy design, THEY'VE ACTUALLY ACKNOWLEDGED THAT SHE EXIST AFTER FF7!?!?! AND IT'S BREATHTAKINGLY DETAILED?! That hungry look she has, such beautiful flowing locks~ that amazingly detailed flowery lingerie that gives off such a sinister vibe, thighhighs with straps, and opera gloves that reveal her nature as a true monstergirl, expressing power and elegance, and some nice jewelry to tie it all together
I lost my wallet and pulled a muscle today, but this is still one of the best days ever!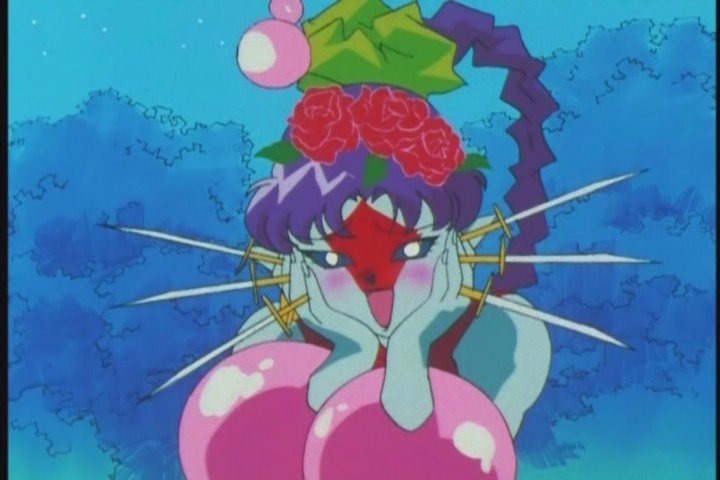 Rainday wrote:T-there's another Jemnezmy design, THEY'VE ACTUALLY ACKNOWLEDGED THAT SHE EXIST AFTER FF7!?!?!
Wow... have we really gone that long without anything officially recognizing them at any point after the original game's release, other than actually getting to see Nomura's concept?
Yes ;-; Nothing in any of the spin off games or any of the media that has been released. Thankfully there have been hardcore fans who continue to support them!
Hopefully, the FFVII remake people remembers them



Posts

: 236


Join date

: 2012-09-22



065227n wrote:Hopefully, the FFVII remake people remembers them
That would be great, and hopefully something like a sidequest too like Candernook got in FFXV(I've only seen pictures because I don't want to spoil myself).
Oh, and good news, I left a comment on the artist's pixiv and got a great response.
First my comment(google translated from japanese)
"Great! From any game of my favorite women's enemies, you are giving her a breathtaking redesign! I can not express my love for this beautiful work, but I sincerely thank you =)"
And their response
"Thank you! I tried to reanalyze it to myself while taking advantage of the enchanting and beautiful Gemini Sumi's personality. I was worried how the fans would accept it, but I am very happy! It is!"
But yeah, here's the pixiv page in case you want to leave a or at least fave it and give it a "How Nice" point(they've replaced the star system with that).
https://www.pixiv.net/member_illust.php?mode=medium&illust_id=61580618
Page 2 of 2 •

1, 2

Similar topics
---
Permissions in this forum:
You
cannot
reply to topics in this forum