A game I initially wrote off turns out to have one of the best, if the not THE BEST yuri brainwashing ending.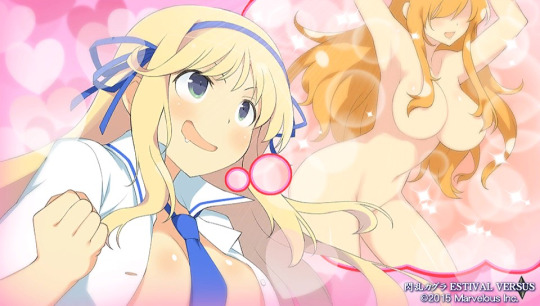 "Villainess": Katsuragi, "Queen Of the Hooters Harem
Victims: "Beautiful girls from all over the world"(most notably: Daidoji, Ikaruga, and Homaru)  
Method: A Secret Ninja Art scroll with the power to grant any wish
Effect: Brainwashing all girls to tend to Katsuragi's every whim.  "Every other girl here takes care of me, gives me whatever I want, and no matter what I do, they let me do it"  Essentially it turns them into her happy hooter/oppai harem girls.  Even girls that would normally be opposed to her joyfully serve her.
Times: 0:15-2:00 (Katuragi finds out about this and is driven boob crazy by her desires)
2:04-3:15(Nearly seduces Mirai out of competing with her)
9:40-10:12 (Defeats Mirai, but vows to come back for her once her wish is granted)
2 non story fights
22:29-24:02 (Katsuragi describes her paradise to Hikage)
28:46-29:24 (Katsuragi wins, Hikage describes how all that bouncing has hypnotized her)
29:30-30:48 (Katsuragi comes to her final opponent Homura, Homura is offended by her desires and vows to stop her)
36:40-END (Katsuragi wins and is already thinking about how even the "hardiest of hardasses" will do her bidding, Homura laments that the world is over, WISH IS GRANTED, and "Queen Katsuragi" describes her new life, and we are left with this scene)
Seriously, Katsuragi is the most perverted yet affectionate harem queen out there~ All Hail Queen Katsuragi! OPPAI! OPPAI! OPPAI!
But yeah, this makes me very happy.  I also found out an interesting bit of trivia.  Katsuragi was the first designed girl and was going to be the lead of Hanzo, but because of "similarities" to Hakufu from Ikkitousen they gave the lead role to Asuka to avoid any lawsuit...  So close to having a lesbian lead...
http://senrankagura.wikia.com/wiki/Katsuragi
Last edited by Rainday on Sun Mar 13, 2016 1:29 am; edited 1 time in total
Now for the second one I looked through, Haruka. Hers doesn't have to do with the wish, more about her desire to drug Hikage to make the normally emotionless girl into a happy samba dancer~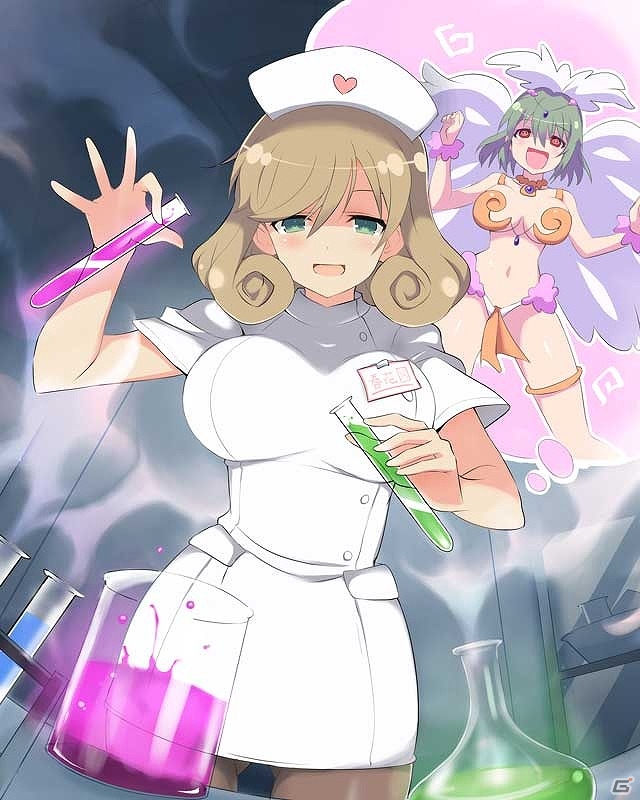 Villainess: Haruka
Victims: Hikage, (possible others?)
Method: Potion, (the power of dance?)
Effect: Turns subject into a happy samba dancing girl(complete with attire change), also spreads through the power of dance(?)
0:20-2:30 (Haruka manically makes her plan, only for Hikage to overhear it and run into the food competition to lose her)
31:14-32:25 (Haruka finds Hikage, Hikage ask her to find someone who actually want to do it, but Haruka explains the fun is only when a person doesn't want to do it).
37:05-END (Haruka makes Hikage drink the drink, and Hikage falls into a dancing haze that even make Haruka want to join in, believe that samba is the key to world peace)
I'll research more(time permitting), the next likely candidates are the S&M twins.
I'll put this here for right now, but a new set or something got added to the GREE game, it's the girls wearing Ryouna's swimsuit... but the question is, are they acting like her to mock her... or is the swimsuit opening their mind sexual submissiveness and exposure?
http://www.4gamer.net/games/193/G019343/20170124068/
There is at least one more with Shiki, I want to find them but I haven't had much luck...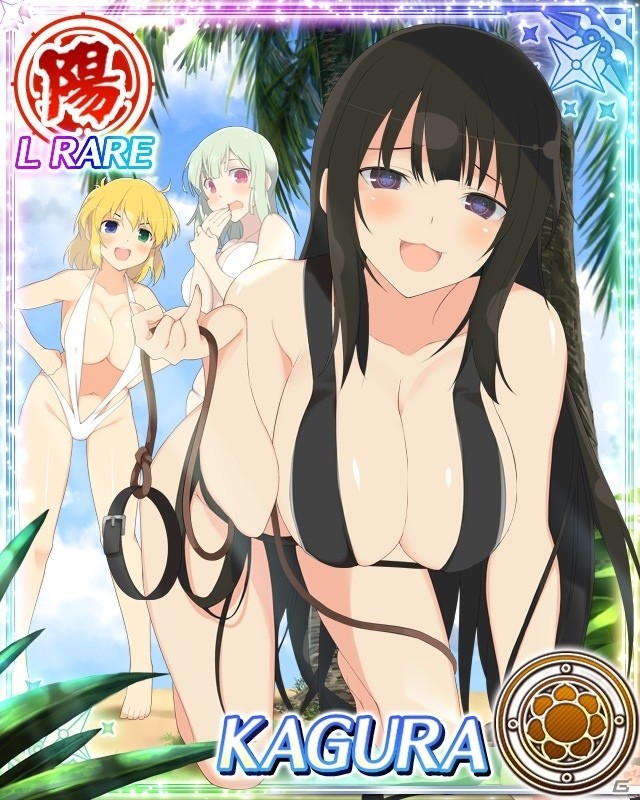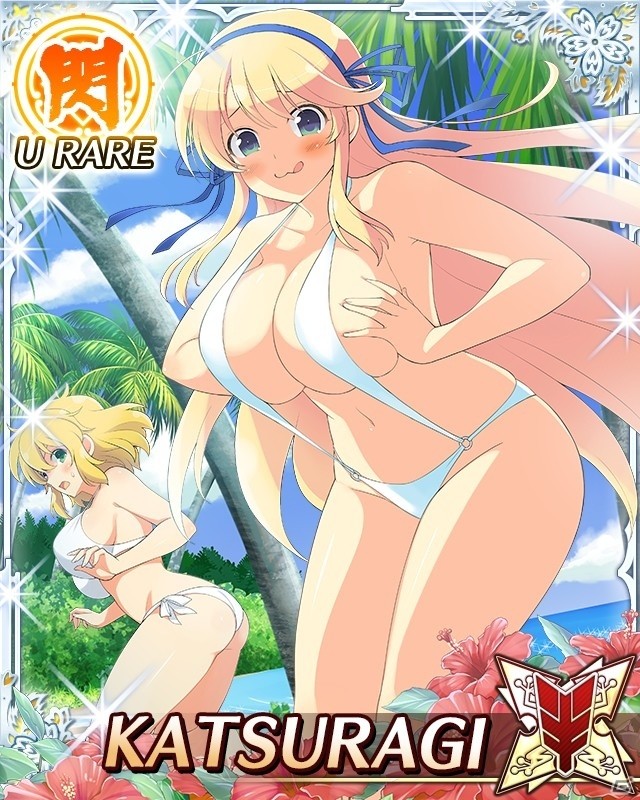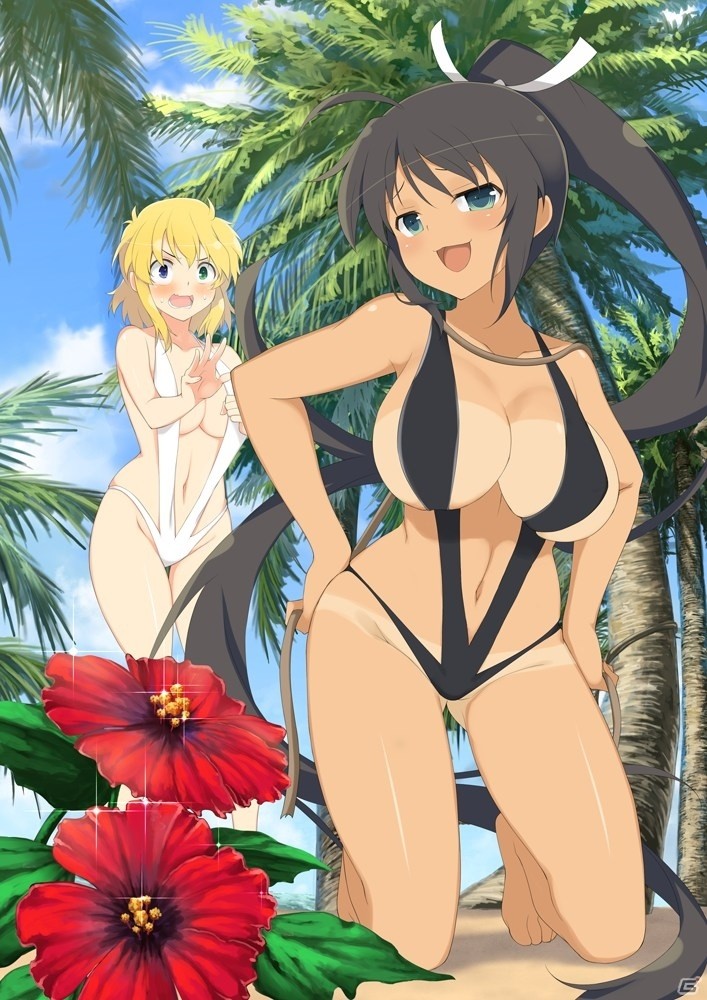 ---
Permissions in this forum:
You
cannot
reply to topics in this forum