Remembered this series of games and thought it may be of interest.
As a note I have not played any of the games remotely recently and this is mostly base on what I can remember/find online.
The Yami No koe is a series of Japanese visual novels which has the basic plot of bunch of people go to a remote location and get corrupted/new person comes to a place and corrupts a bunch of people. The thing of interest is that the you play the person doing the corrupting (mostly, I'll explain later) ether as the mistress of the mansion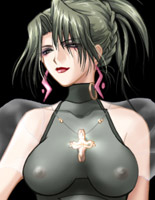 Sayako
or her maid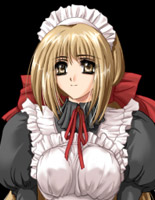 K
An example of two of my favourite corruptions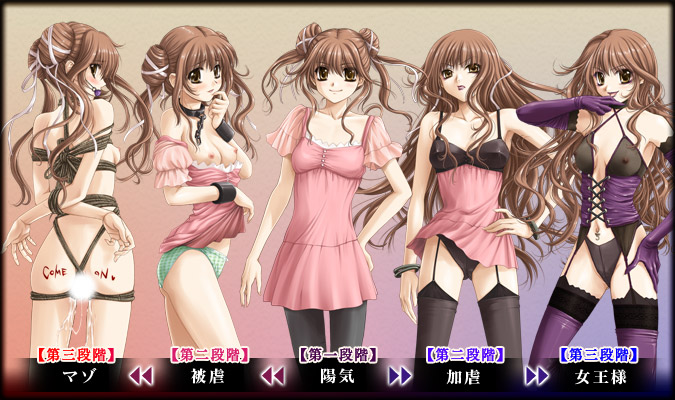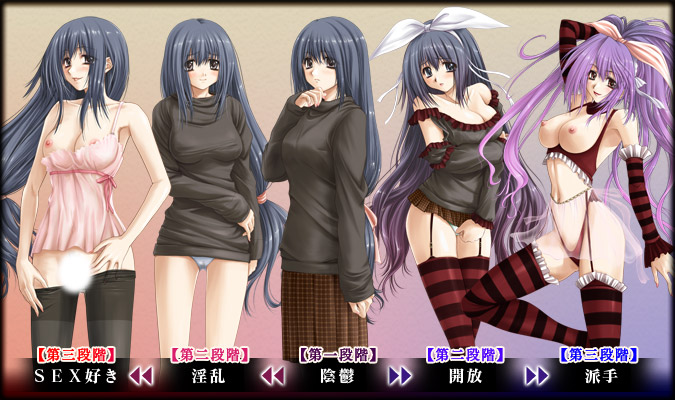 these pictures come from the character page of the website for Zero, I think only the first game and Zero have multi-path corruption.
I believe none of the games have translated.
The games are, chronological order of release



Posts

: 10


Join date

: 2013-10-03



To be honest, I think the "player" is supposed to be the "Voice in the Night," (except for 3, where you're the bystander keelhauled into service by Miko/K) which I would say is more or less an entity of darkness feeding on the morality of others. After having played through all of it, I think there's enough to suggest that this entity is what is in control behind the scenes, and acts through Sayoko (and whatever other person/object is called into service).
Spoiler:

I know in the first game, most of the corruption endings for the ladies (and boy-turned-girl) involved tentacle monsters; and in Zero, when Kei's soul is placed into the doll (K), his body is immediately possessed by the darkness, as though it were an intended sacrifice. Of course, now I just have to think- was that all really the point? Corrupting peoples' souls and offering their morality as a sacrifice to the Voice in the Night?
If I could actually understand most of the things being said, I could probably make this claim with more certainty.
That said, Original and Zero are the best, by far. And my favorite characters/corruptions happen to be the S&M queens in both games. But I also really like a lot of the TGs in the series as well (though I'm still put off by the TG in Sayoko- that was an adult male with a shota voice?)
Still find it hilarious that Sayoko's hardest capture was an otaku.



Posts

: 2003


Join date

: 2012-04-29


Age

: 31



You could be very well right, I have no real idea of the details of the plot. Also agree on the two dominatrix transformations being the best.



Posts

: 10


Join date

: 2013-10-03




Similar topics
---
Permissions in this forum:
You
cannot
reply to topics in this forum