I didn't play this game , but every place its marked as spoiler so
*
*
*
*
Spoiler
*
*
*
*
Fiora is a friend of the hero , and after The mechon captured her and replaced her damaged part with robot parts , they  made her the pilot of a mech serving them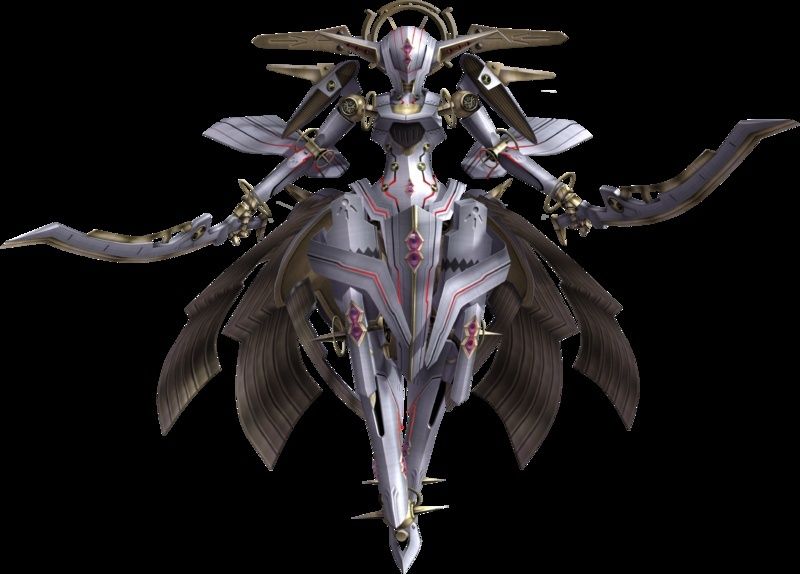 She is turned back into normal after the end of the first game
She also appear wearing a Mechonis armour
While i can't find what is with the armor , having her as evil in the first , and the look of her armor , its easy to say she is evil again



Posts

: 113


Join date

: 2012-09-13



Okay, I tried to not read to deep into the spoilers(because I do plan on playing this), but yeah, she does undergo a BW/EC, and here's what she looked like before

From what I skimmed, I'm not sure about her going evil again, I know she apparently "died" and then was rebuilt as a brainwashed cyborg girl, but was eventually returned to normal(hom?) and kept her short hair(boo). However, there might be something in between where she joins your party in her cyborg body because there are also pics of her smiling with the helmet off.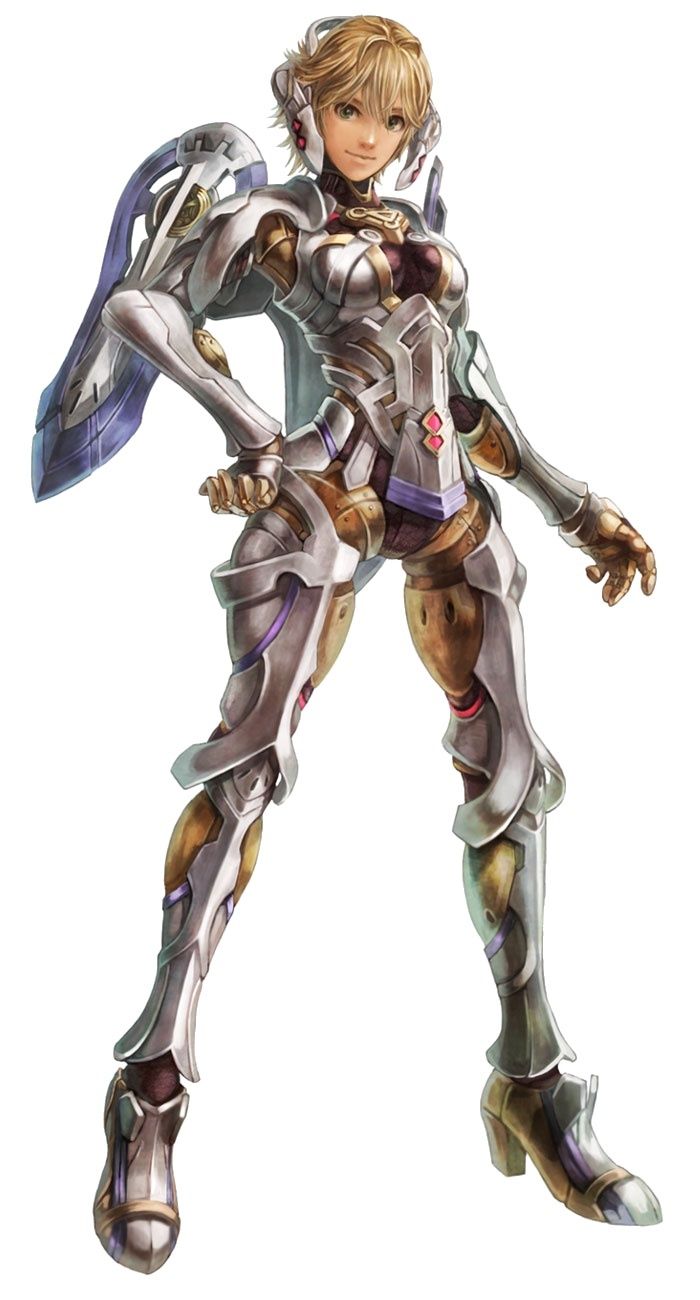 Though I am unsure, someone would have to dive headfirst into the spoilers on her wikia page to find out for sure.
I've been looking around for a good price on the game (yeah, NOT HAPPENING). Hearing about this actually makes me want to play it more, even though I've pretty much now spoiled myself as to her fate.
the game was recently released for the new 3ds aswell, that one is easly obtainable, but you do need a new 3ds not a 3ds.


also the smiling pic is becouse she rejoins your party but as a cyborg girl.



Posts

: 239


Join date

: 2012-08-05



Just picked it up since I'm close to done with Dawn, also because I managed to get a Shulk amiibo that I ordered 3 or so months ago.
...even though I've pretty much now spoiled myself as to her fate.
That brings up an interesting topic that a thread needs to be made...
Rainday wrote:Just picked it up
Wait, the Wii version? Tell me you found it at a price no higher than "standard new game" price!
DoubleEdged wrote:

Rainday wrote:Just picked it up

Wait, the Wii version? Tell me you found it at a price no higher than "standard new game" price!
No, 3DS version, that's why I mentioned the Shulk amiibo(also why I mentioned Dawn of Sorrow)
Now that I have this game myself, I may have to update the topic a bit more on the subject. It's VERY complicated, and I probably still don't have all the details myself.
Unfortunately, the big thing here is- it's NOT EC/MC in that sense. Actually, it was intended to be, but circumstances ended up very different from the intent.
NECESSARY BACKGROUND
Spoiler:

The first thing you need to know is that there is a race on Mechonis called the Machina. They appear to be a sentient techno-organic humanoid race. There was a Machina long ago named Meyneth who controlled the Mechonis titan as it did battle with the Bionis titan. Millennia later, the Mechon, under the control of a Machina called Egil, begin an extermination of Bionis. Egil, however, appears to be completely alone in his conquest, with perhaps the exception of his sister, while the Machina race now reside peacefully on the severed arm of Mechonis, hidden from the rest of the world. The Mechon super-weapons, Face Mechon, might have been intended for use by Machina, and were designed unable to function without a sentient core. I haven't seen anything about unmanned Face Mechon yet, anyways. So that means there's two major reasons why Egil is turning Homs people into psuedo-Machina:

1) Because they're the only ones that can properly make Face Mechon work
2) Because the Monado (the hero's weapon) cannot harm Bionis lifeforms. It looks like that property applies to Face Mechon controlled by Homs-turned-Mechon people at the core.
WHERE FIORA COMES IN
Spoiler:

The construction of Face Nemesis was overseen by Egil's sister, Vanea. While she stays close to her brother, it appears that she, like the rest of the Machina, feels that Egil is going too far in his conquest, so she starts her own agenda. She takes a suitable Homs body, and installs the memories/soul of Lady Meyneth (the ancient Machina queen) into it. COMPLETELY COINCIDENTALLY, that body happens to be Fiora. Meyneth, as Face Nemesis, was sent on one particularly important mission along with the notorious Metal Face. This was a mission she was not against, the objective was to kill/subdue her former nemesis, the Giant that controlled Bionis like she once controlled Mechonis. Eliminating him was important because of what he could do to the Monado if he were freed from his sealed prison. This encounter brought a conflict with the main party. Even when she hardly even had the chance to look at who these people were, she was trying to get her Mechon forces to not attack them. She definitely sees a bigger picture in what goes on, and doesn't want innocent blood spilled. However, in this event, the Monado has its limitations released- it will no longer discriminate targets if that is what the wielder desires, making Face Mechon just as vulnerable to the Monado's energy. Shulk trashes Metal Face, and Nemesis comes to his defense, only to get the core shielding cut off, showing that there is a humanoid piloting the Face Mechon. Why she then removes her facemask (as seen in the second image in thread), I don't know, but that's how it is revealed that Fiora is alive.

After escaping, Meyneth converses with Vanea, confirming that her existence within Fiora is still a secret to Egil. And then she also mentions that she feels a strange attraction to the boy wielding Monado, and not just because he's wielding the Monado. Face Nemesis leaves the Mechon fortress alone, seeking Shulk. Of course, she finds him, and an awkward exchange begins ("You know this body?" / "You don't remember us, do you?"). The biggest thing was that she had something important to tell Shulk, but she never got the chance, because her deception had been partially found out ("a Face Mechon acting without orders?"). Next time Face Nemesis is seen, she is unresponsive to communication and attacks the party. This is where the real control comes in. Egil is exerting absolute dominance over her body. Of course, he also has a secret weapon to keep the Monado at bay, even with its limits released. Meyneth herself was trying as hard as she could to help Shulk, but she couldn't break free of Egil's control...
until she heard a desperate cry from within herself... one that gave her power...
Circumstances turn awfully deadly from here, but somehow everyone survives, and when Shulk is able to bring Fiora around, it is with her true self. But after one statement about "the woman in her head," she says something that surprises him. Fiora doesn't hate her, in fact, after everything that woman did to take care of her body, as well as protect Shulk, she was thankful to her, and wanted to help her in her goal, whatever it was. Fiora was fully aware of events while under Meyneth's control, but couldn't see into Meyneth's thoughts. However, now when they really want to know Meyneth's goal, she can't be reached. This is as far as I have gotten, but I am likely to meet Vanea soon, which will likely include more explanations on that stuff, and maybe even a reason why Fiora was used?
TLDR
Spoiler:

The intent of turning Homs into psuedo-Machina was likely a puppet army controlled by Egil. Fiora's case was not like that. She was controlled by a being with good intentions. There was no corruption of Fiora or reverse-corruption of Meyneth & Vanea. This game is full of questions, and pretty much hints at you constantly- THERE IS A LOT MORE GOING ON THAN YOU THINK!
---
Permissions in this forum:
You
cannot
reply to topics in this forum