I'm putting this here because it hasn't happened in the anime, and it's a game(not video per-say but doesn't matter that much at the moment).  This can also be fore other such instances of card corruption in this game I suppose.  Anyway, onto the topic.
The archetype of the deck is named Shaddoll.  Seems to involve dark puppetry corruption.
http://yugioh.wikia.com/wiki/Shaddoll  Now onto the relevant bit.
Villainess: El Shaddoll Nephilim(some type of giant female machine doll) http://yugioh.wikia.com/wiki/El_Shaddoll_Nephilim
Victim: Winda, Priestess of Gusto (http://yugioh.wikia.com/wiki/Winda,_Priestess_of_Gusto)
Method: Puppet strings
Effect: Corrupts the body and turns it into a evil puppet with visible joints and everything(effectively turning it into a new card called El Shaddoll Midrash   http://yugioh.wikia.com/wiki/El_Shaddoll_Midrash)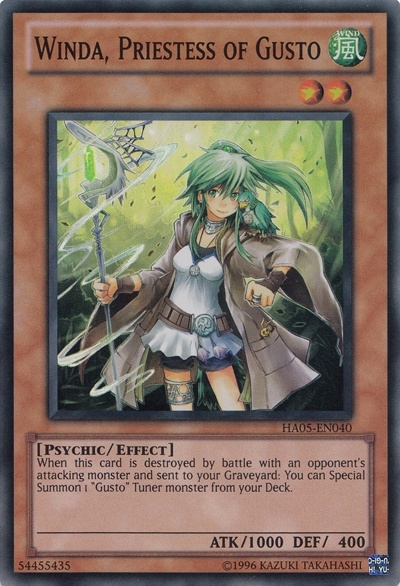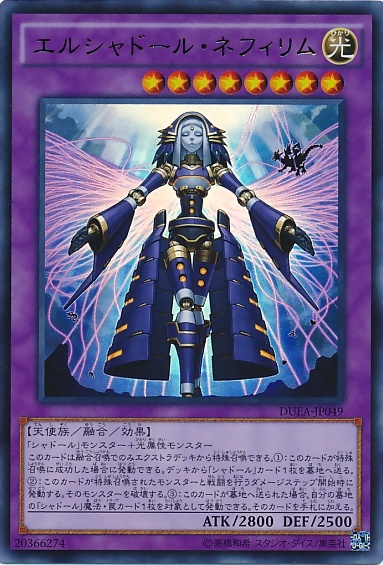 Okay, this is what I find so interesting about this is 
1) While all other cards have a precorruption state, El Shaddoll Nephilim does not, implying that it is the creator.
2) We can make out that the dark silhouetted figures bound in her card in the fusion of Winda with her dragon
3) Corrupted Winda has her own Pixiv tag, so people are really loving it
http://www.pixiv.net/search.php?word=%E3%82%A8%E3%83%AB%E3%82%B7%E3%83%A3%E3%83%89%E3%83%BC%E3%83%AB%E3%83%BB%E3%83%9F%E3%83%89%E3%83%A9%E3%83%BC%E3%82%B7%E3%83%A5&s_mode=s_tag_full&order=date_d
If this happens in the anime at any point, feel free to post the sighting in the Anime/Manga section.
Oh, and credit for finding this goes to Genetic_Entity of course =)
thanks, its genuinly suspected to be dark doll versions of the monsters and not actual transformed.

DIDNT STOP PEOPLE THOUGH http://www.pixiv.net/member_illust.php?mode=medium&illust_id=44292702



Posts

: 247


Join date

: 2012-08-05



That is a good point, it could just be a evil doll version. Still, am liking the fan theory hahaha!
Rainday requested I repost these two cards here: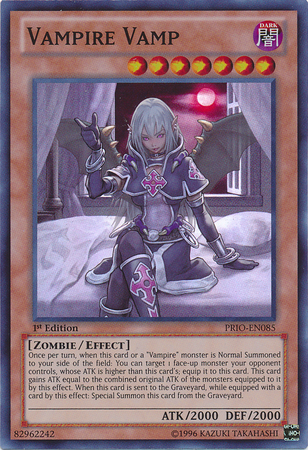 Posts

: 27


Join date

: 2014-07-25




---
Permissions in this forum:
You
cannot
reply to topics in this forum