Luvia and Rin are seen dressed as maids with dull eyes from the middle of chapter 14 all the way through the current chapter 17. But I am unsure if they are being controlled or simply had something else placed into their bodies because Illya was shown with her soul in a stuffed animal with an apparently empty body in chapters 13 through 16. So it is possible that something else has been placed in their bodies as a substitute for their minds and their minds are contained elsewhere. The relevant chapters are not yet scanlated which is the cause of my confusion. They can be downloaded via mediafire links found on the Prisma Illya thread of the Beast's Lair forum. Search the thread for each chapter in quotes and you should find the links.
Last edited by Hornofdesolation on Thu Jan 30, 2014 11:15 pm; edited 1 time in total



Posts

: 239


Join date

: 2012-07-21



That forum's search engine didn't work too well for me, so I had to hunt it down from the newest post...  But yeah, after looking through what's there, there is a good chance that their minds have been replaced by dolls(still sex though).  I do see a possible route where they could of submitted to it willingly given the villainess's goal
Spoiler:

World Salvation at the cost of sacrificing Miyu...  They could of just given in and let themselves be controlled so the world can be saved yet their minds wouldn't be burdened with guilt and they wouldn't fight back
, but that would be a huge stretch.
PICS!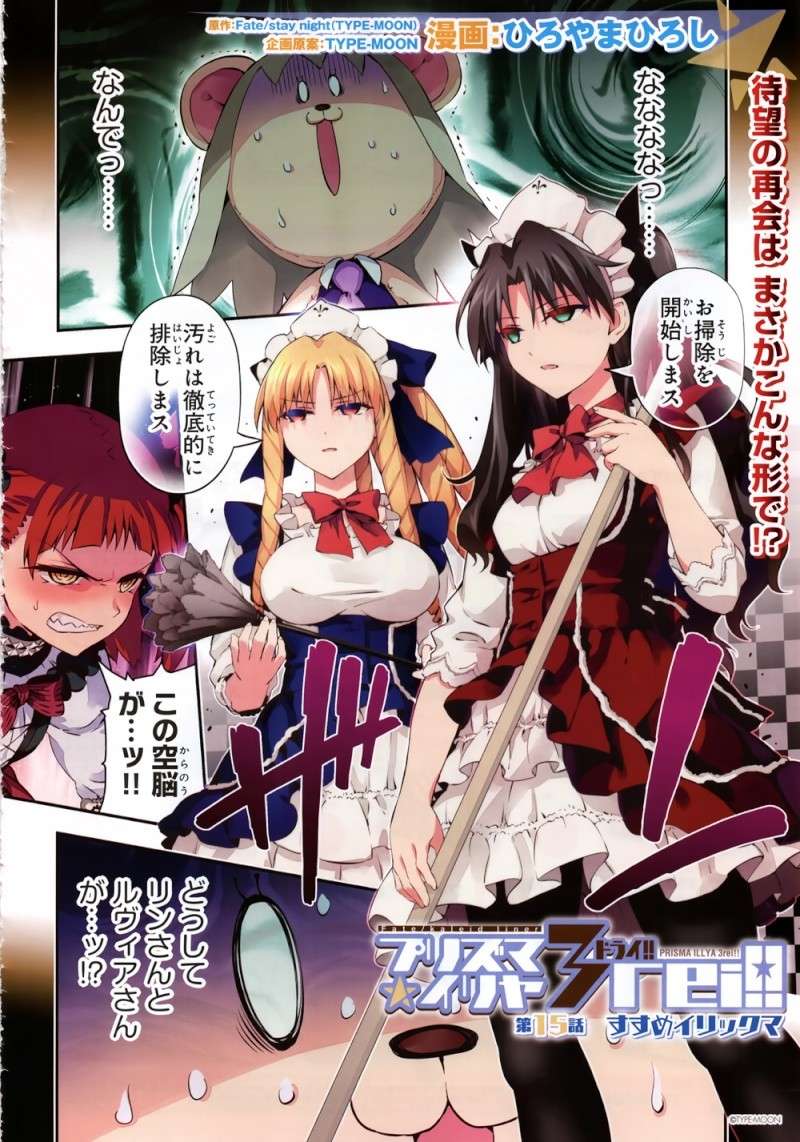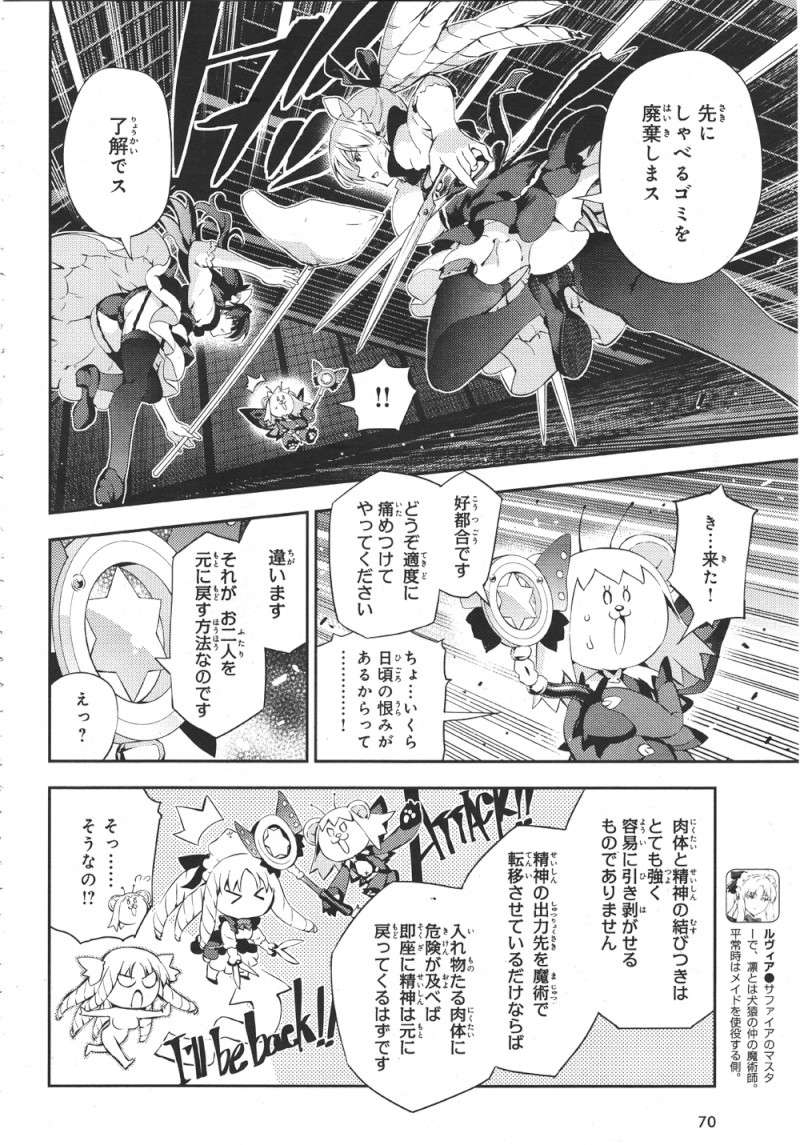 Posts

: 3968


Join date

: 2012-04-27



New information. While I am still not completely sure what happened to Luvia and Rin in chapters 14 through 17 the latest scanlation of Fate/Kaleid Liner Prisma Illya 3rei!! has shown that an attempted brainwashing of Illya by Angelica at Erika's request was done on pages 1, 8, 9 and 10 of chapter 13. Its failure is why they switched Illya's soul into a doll and left a fake mind in its place. Also on page 12 Angelica mentions that she used the same method the other day which may be a reference to doing it to Rin and Luvia.



Posts

: 239


Join date

: 2012-07-21



Then that does sound very plausible given the earlier page was based on Ilya's reasoning at the time. Also, Angelica, being the last character in the pictures above(twintails), is awesomely hot =)



Posts

: 3968


Join date

: 2012-04-27





Similar topics
---
Permissions in this forum:
You
cannot
reply to topics in this forum