Ok, so here we have a archane demon, Rizelle, with the power to turn people into her marionettes using the famous "spider on the back of neck" trick.  She does this twice, once to a large crowd of people(episode 8 ), and again to a bunch of people on the train(episode 13, manga chapters 19&20).  Now, I'm gonna go down the differences real quick between the manga and anime.  Anime has sexy voice acting and some good glazed eyes, but the manga has "the scene" where she plans to make Rosette(the main character/nun with gun) into another one of her marionettes.  It's quite nice, and there are certain moments where Rizelle makes lewd yuri remarks towards Rosette in both(but of course these moments are ruined before they can go anywhere).  
Now, Funi has the anime, but doesn't have the episode up so that's a no go, however the manga "maybe" unlicensed since the firm that had it(ADV manga) went out of business. However, I went ahead and got the parts in screencaps and pages from both, and if you want to look for the manga, I've already given you the number of the relevant chapters, so feel free to track it down if you're interested.  It's actually a really good series, the manga was my first, and one of my favorite mangas that I own.  The opening in the anime is quite catchy too, which I also have, hehehe, though the manga just outdoes it as far as details and ending go(as is often the case).  I will say the anime does have a EC, but it's maledom...  So yeah.  Anyway!
Villainess: Rizelle
Victims: Countless people, attempt on Rosette
Method: Spiders
Effect: Turns people into her marionettes who she can fully assert her will over, and recede it when necessary, implying the victim is aware of their actions.  However upon removal they seem to have forgotten the incident.
Pics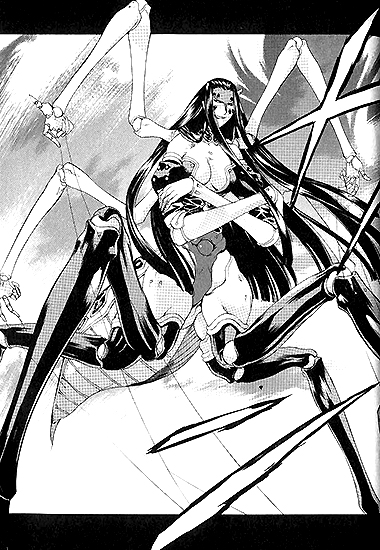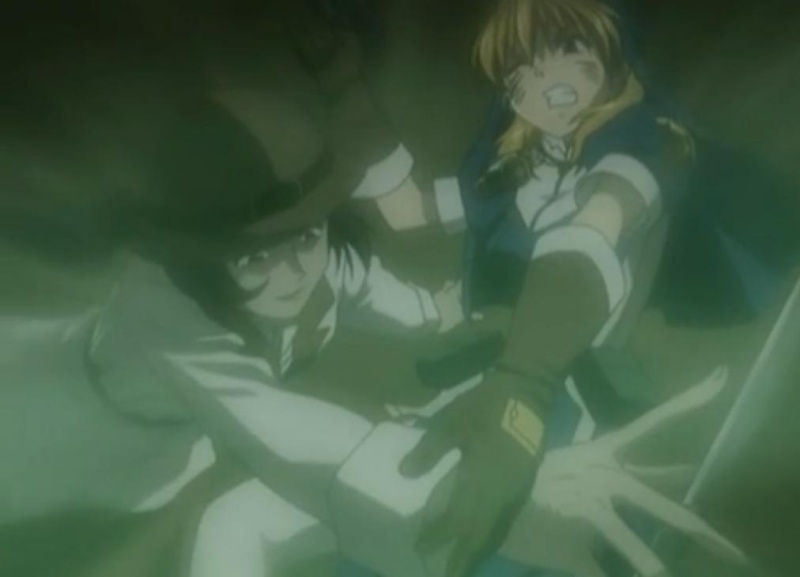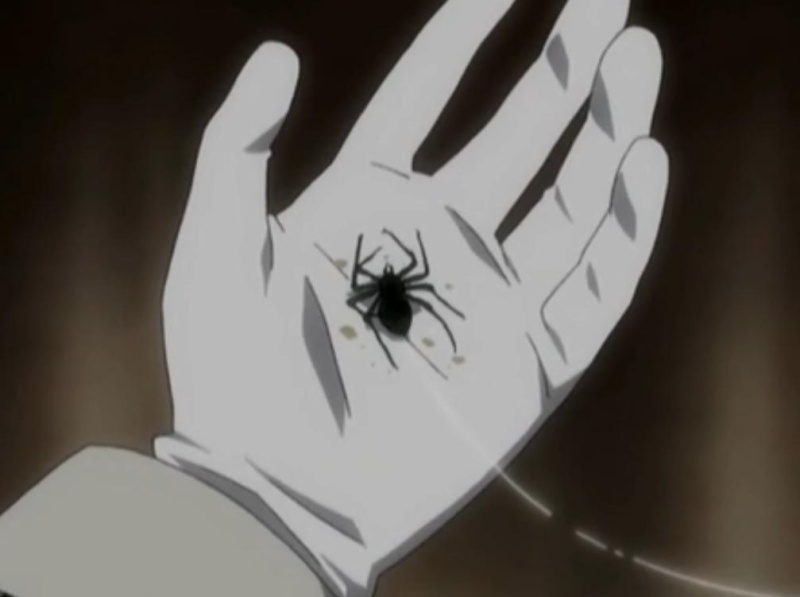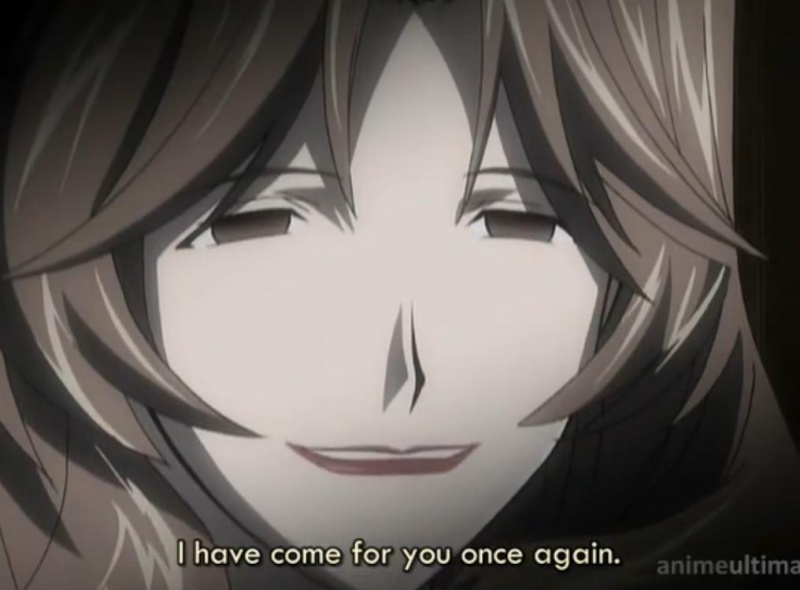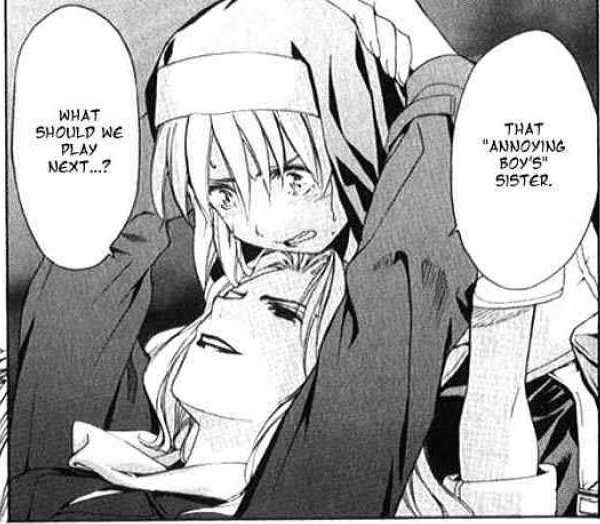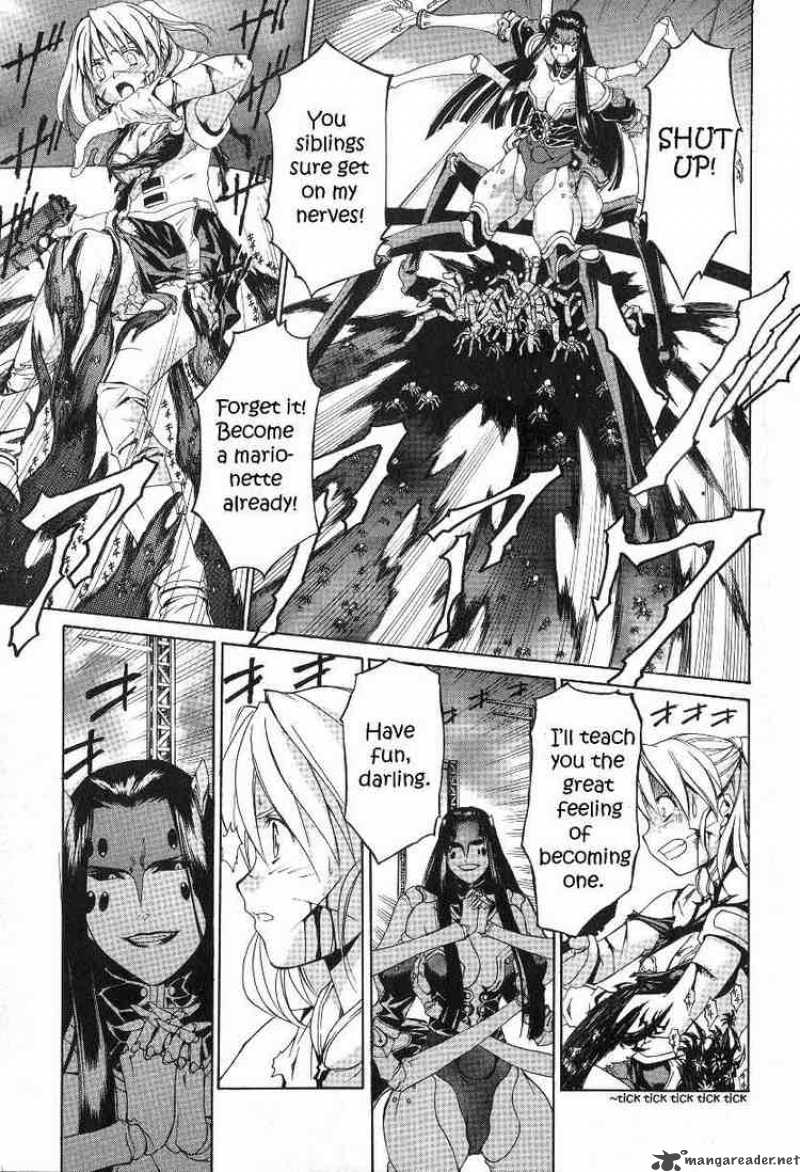 Posts

: 3968


Join date

: 2012-04-27



I remembered this one, it is a great one, but also disappointing because Rosette never become one of her marionette.

And too bad the ending of this series is too depressing for me T_T



Posts

: 78


Join date

: 2012-05-02


Age

: 33



Yeah, but if we ever got what we wanted a lot of series would end a lot sooner hahaha.  Though it would of been nice if could of happened just for a moment, and then Stella and the others had to try to save her(only for them to be captured and marionetted and Chrono getting knocked off the train...)
As for the ending, the animes is pretty out there, as for my opinions on the manga...
Spoiler:

I loved it all the same, one of the key moments was Shader(the cat girl demon who was awesome and lived in the manga) and Fiore(Stella's sister) riding off together on a motorcycle, to a yuri paradise~  They would have to have some strong connection for Fiore to chose Shader over her sister, and Shader really cared about Fiore, and seemed to get just a little jealous when she flaunted her affection on others.
Ah Shader, she's one of my favorite characters, so light and bubbly, affectionate, loyal, smart, and a good demon person(manga at least).  Aion's also my favorite male villains as things go, pretty dynamic as things go, and has his funny moments.



Posts

: 3968


Join date

: 2012-04-27





Similar topics
---
Permissions in this forum:
You
cannot
reply to topics in this forum