Corrupty: Tohka Yatogami
Method: Seeing her crush get stabbed in front of her
New persona: Dark Tohka, a girl with no memories, only the urge to destory
So yeah, I've been digging around for this one for a while, if only because I love this artist and seeing EC work from them is just lovely~
Basically sometime in vol 6, Tohka, one of the main girls and a type of spirit warrior, gets defeated and captured by Ellen Mira Meixaz(not the main bad unfortunately).  She gets strapped to some chair in vol 7 that seems to disable her powers, though it looks a lot like a brainwashing chair...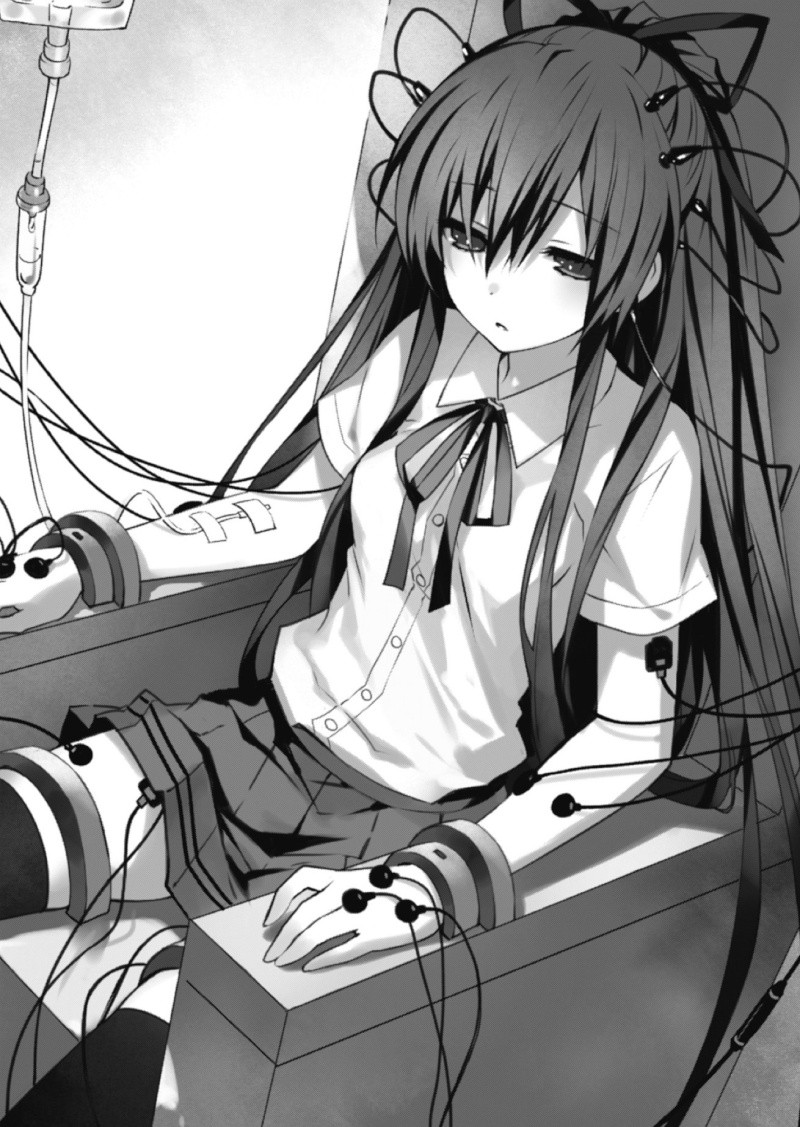 Anyway, at some point she sees main male character X get stabbed by Ellen, which causes her to tap into her a dark power that she didn't know she had.  The end result is a evil state and a more sexy dress.   
Let's get a shot of the before...
And after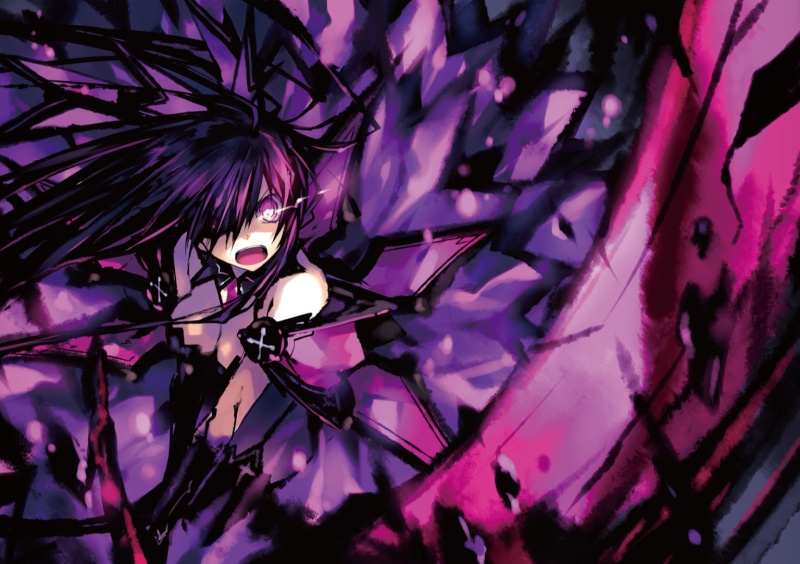 And hey, why not a fanservice-y shot.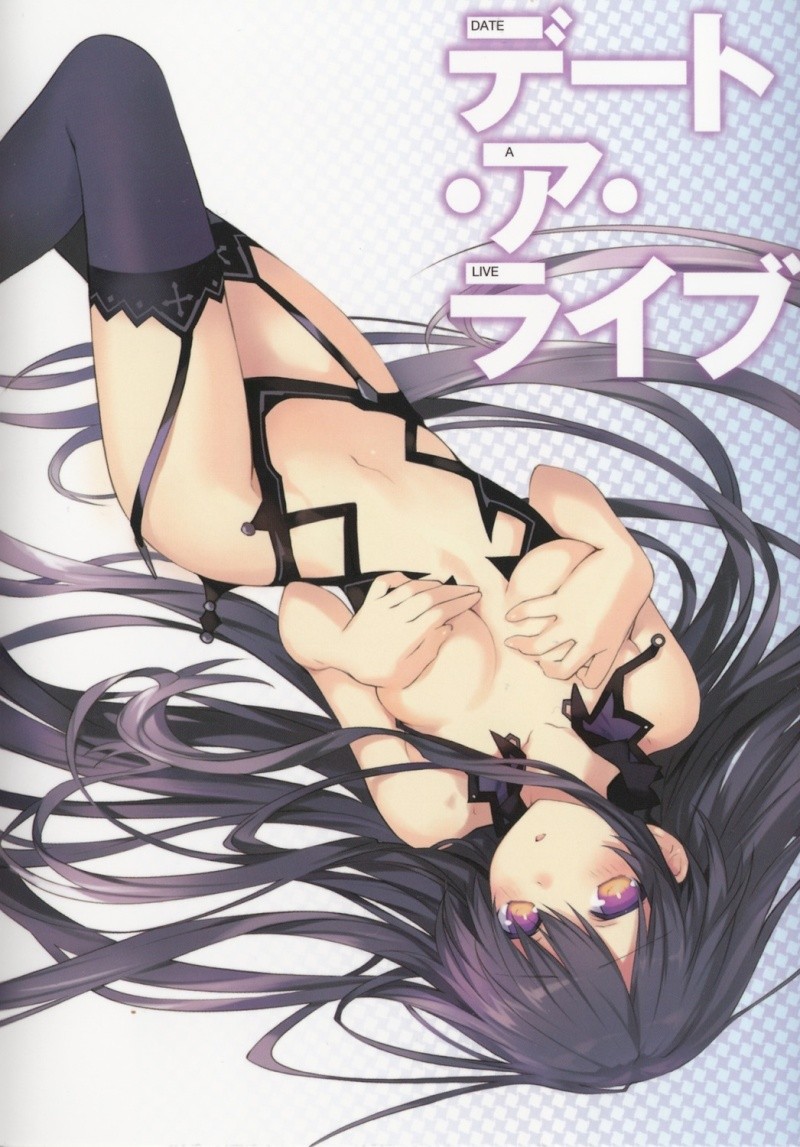 As for you who are watching the anime, looks like it might be a big point in season 2
Last edited by Rainday on Wed May 06, 2015 10:25 pm; edited 1 time in total
Oh, and on a small side note, there is a yuri spinoff manga called Date A Strike/Date Ast like...  I wonder if it will recieve any love in the form of a translation...
It appears someone else gets a Dark Persona, at least according to Danbooru
http://danbooru.donmai.us/posts/1792811?tags=dark_persona
http://danbooru.donmai.us/posts/1801099?tags=tobiichi_origami

_________________
AKA Allan, lurker3009, Swacorpse, current acting moderator of forum/group, feel free to contact me with any questions
Where I find and source pics.
http://swacorpse.deviantart.com/ , http://www.pixiv.net/member.php?id=976522
http://raindayofmay.tumblr.com/ , http://www.hentai-foundry.com/user/Rainday/profile
https://groups.yahoo.com/neo/groups/charmed_by_hypnosis_haven/info
If my memory is correct there is also some MC scenes in this anime
Villainess : Miku Izayoi
Victims : Yoshino - Kaguya & Yuzuru - A crowd of people - A couple of girls
Method : Mesmerizing voice and music
Time : the MC scenes start's around 16:00 (episode 5), 09:00 (episode 6), 05:00 (episode 7)
Episode 5
A new spirit appear in this episode named Miku Izayoi , Shido approach her in order to seal her power so that she won't cause any space quacks , she ends up attacking him since she have a pathological fear of men due to past trauma , so are our protagonist ends coming with a plan that involve Shido cross-dressing as a girl named Shiori , the plans works and Miku invite " Shiori " to her room where she tries to seduce and hypnotize her  " Shiori " managed to resist her powers this cause Miku to understand that " Shiori " is not a normal human , " Shiori " tell her that she plan to seal her power so that she won't hurt anyone , Miku don't want her power sealed so she give him a challenge if " shiori " beat's her during a singing contest in the upcoming festival she will agree to have her power sealed but if she win's " shiori " and the other spirits will have to become her servant
Episode 6 :
There is a short scene in this episode were Miku invite " Shiori " to a date , she tries to win a plushie cat but doesn't succeed so she use her power to get it instead .
Episode 7 :
In this episode Miku ends up losing her early bet ( see episode 5 ) , instead of letting Shido seal's her power she decide to fully unleash them ( she quit the sore loser ) , and managed to control the Yamai sisters, Yoshino, and the audience Shido tries to attack her but his his former allies protect Miku ( a little trivia all does who are under her power call her big sister or onee-sama if you prefer Japaneses )
Last edited by hawk-99 on Tue Nov 03, 2015 4:22 pm; edited 1 time in total
Very nice, 25 points, I do love the "Onee-sama" method of control. It is a pity he didn't try to get one of the girls to explain it, only for her to fall under Miku's power, spill the beans, and lead to her capturing the others and leaving him in the dust with her "little sister harem", hahaha.

_________________
AKA Allan, lurker3009, Swacorpse, current acting moderator of forum/group, feel free to contact me with any questions
Where I find and source pics.
http://swacorpse.deviantart.com/ , http://www.pixiv.net/member.php?id=976522
http://raindayofmay.tumblr.com/ , http://www.hentai-foundry.com/user/Rainday/profile
https://groups.yahoo.com/neo/groups/charmed_by_hypnosis_haven/info


Similar topics
---
Permissions in this forum:
You
cannot
reply to topics in this forum