Misaki... Close to the pinnacle of mind controllers and manipulators. She has the ability to control nearly anyone with the simple press of a button on her remote. She could turn them into loyal puppets, or warp their minds completely to devote themselves to her. She is truly the Queen of Mind Control. Add in that she has gorgeous blonde hair, a playful yet sinister attitude, white stockings and gloves with spider web patterns at the top, and you got a great combo. Sure, this does eliminate the struggle aspect, but that's because of how omnipotent her powers are. Of course the heroine of this series Misaka is immune, but that doesn't stop fan art. There's always controlling those around her. Yeah, I might be hyping her up a bit, and she might not be as bad as she seems, but that's what we are for.
Villainess: Misaki Shokuhou aka The Queen of Tokiwadai
Victims: A entire library of girls
Method: Her level 5 Esper Ability, Mental Out, used with a remote.
Effect: In this scene, turning girls into her starry eyed puppets. However it also allows her the abilities of "reading other people's memories, changing a person's personality by means of brainwashing, memory elimination, amplification of will, institution of illusions, and transplantation of emotions."
Times: 5:28-8:47 It's her intro and the whole scene, so yeah.
http://www4.funimation.com/a-certain-scientific-railgun/episode/s-railgun/sub
Here's her wikia page if you want to know more about her, as well as some pics, because everything is better with them.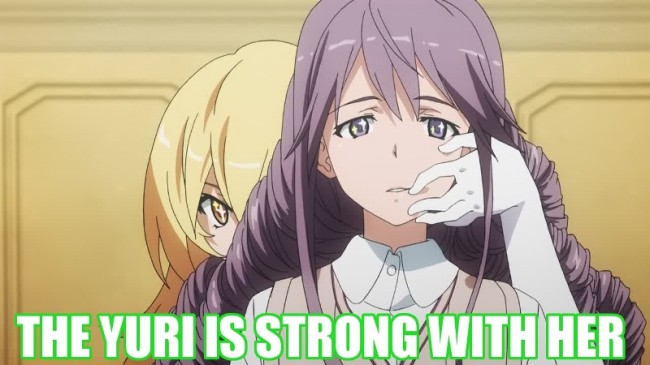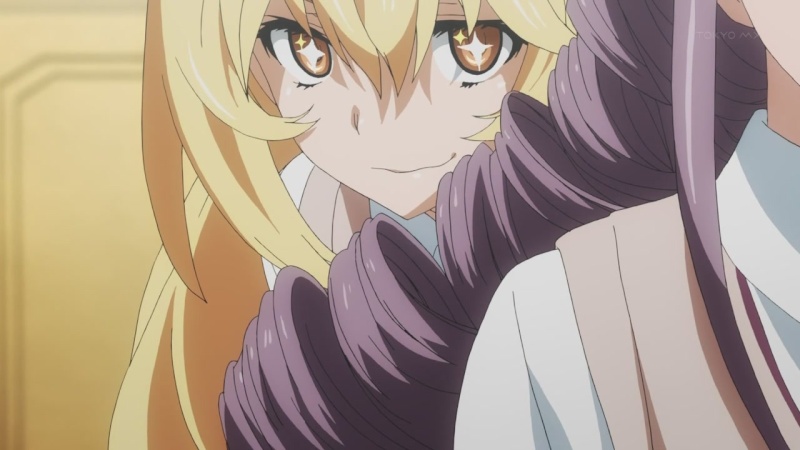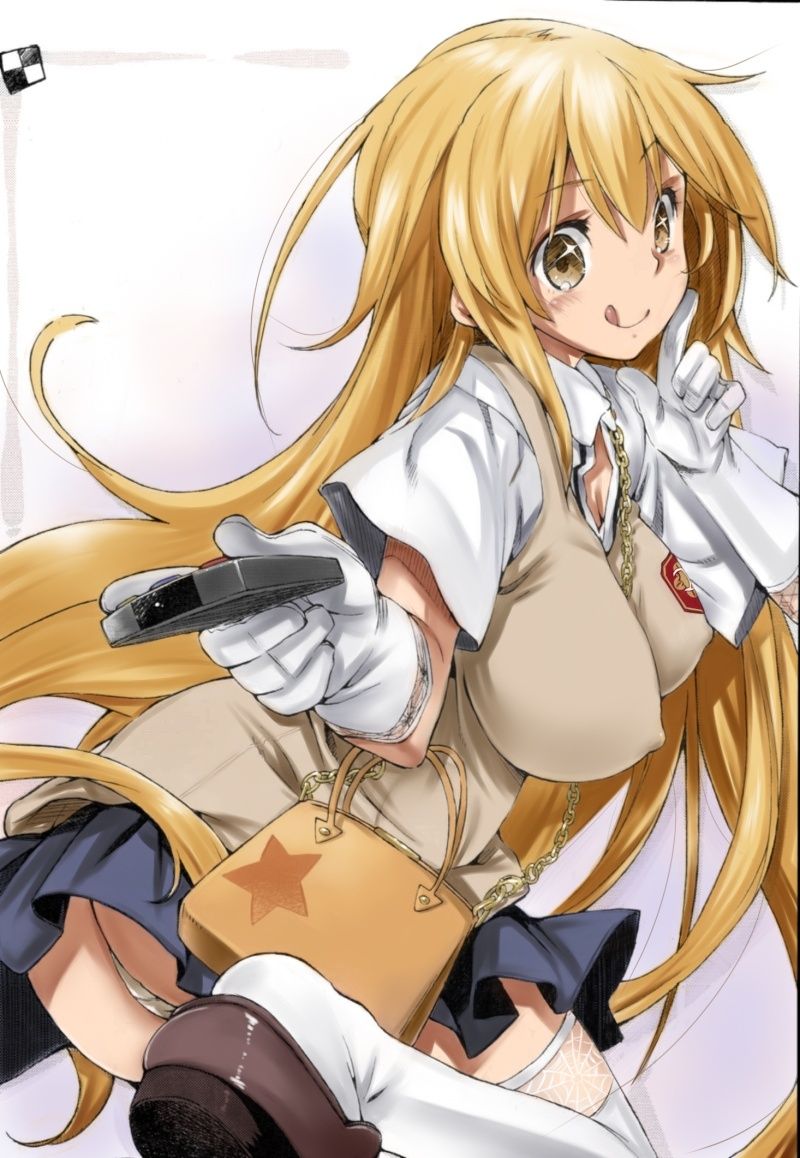 Well I am now in love with this character.



Posts

: 58


Join date

: 2012-09-16


Age

: 33


Location

: Grand Rapids



Dammit, Rainday. I don't have all the time in the world to watch yuri-esque anime! XD



Posts

: 712


Join date

: 2012-04-27


Age

: 32


Location

: California, United States



Quite the ojou-sama atmosphere?



Posts

: 1978


Join date

: 2012-04-29


Age

: 31



DoubleEdged wrote:Quite the ojou-sama atmosphere?
Very much so, oh Ojou-samas, how I love their type~
I have to admit I want to see some fanfics depicting how this goes



Posts

: 111


Join date

: 2012-09-14



Another mind controlling villainess appears
http://toarumajutsunoindex.wikia.com/wiki/Mitsuari_Ayu
Course her story is all wrapped up in Touma Touma Touma, *blows a raspberry* However, her primary target is the queen bee herself, Misaki. There's a lot of mind controlled minions going about, and mental battles that Misaki loses to Ayu, though the end result there is imprisonment in Ayu's head(I think), and then the possible removal of memories by being dumped into a gel pod, Misaki's body paralyzed. As for Ayu's powers, it interesting, not as complete as Mental Out she instead relies on cellphones and her fingertips. To quote the wiki
Mental Stinger: Originally thought to manipulate the brain by controlling bioelectricity, it actually does this by manipulating moisture, controlling the distribution of fluids and the secretion of chemicals in the target's brain. Instead of directly controlling bioelectricity, it changes the conductive efficiency by controlling the fluid acting as a catalyst for it to flow through - as such, the ability doesn't work on espers that directly manipulate their bioelectricity such as Electromasters, though it is speculated that this can be overcome with an increased output. Abilities of a similar nature, Mental Out, are also capable of resisting it, though this happens only if both Ayu and Misaki reject the interference. If Ayu accepts it intentionally opening a port and allowing an exchange of identically-formatted packets she is able to drag Misaki's consciousness in her mind using the Mental Stinger as an ignition to make her lose control of the Mental Out. Ayu accomplishes this placing both her hands holding a smartphone on the sides of Misaki's head and pressing their foreheads together causing Misaki to feel a strange sensation like invisible wires running through her head had been gathered together and suddenly pulled out from her forehead. Like Misaki, Ayu sets her targets for Mental Stinger with a device, in Ayu's case, smartphone cameras and her fingertips.
She even embeds a receiver into Misaki's neck to manipulate her, which is pretty much mind control on a small scale. So there you go.
I like her design , I hope that this will get animated some day the , the novels have the annoying habit on spending too much time on explaining how the ability works and not enough time on showing them .
Last edited by hawk-99 on Sat May 09, 2015 1:09 pm; edited 1 time in total



Posts

: 175


Join date

: 2014-12-03



hawk-99 wrote:I like her design , I hope that this will get animated some day the , the novels have the annoying habit on spending too much time on explaining how the ability works on note enough time on showing them .
Fun fact, her design was Misaki's original design =)
I didn't know that but it fits with the story arc she's involved in. The basics that I remember and understand from reading is that she had equal chances of ending up with Misaki's level of power & skill even according to the top secret layout thing determining reward/effort benefits that Academy City doesn't show to its ESPers. But Ayu ended up being pushed to the side and Misaki chosen by chance since they couldn't do both with the resources available so Ayu wants to take revenge on Misaki for it even though she wasn't aware of it at the time.



Posts

: 224


Join date

: 2012-07-21



---
Permissions in this forum:
You
cannot
reply to topics in this forum